COMMUNITY CONNECT, INC. ORGANIZATIONAL STRUCTURE
Sr. Chaplain Michael Thrower
I was ordained as a chaplain through Messages of Faith Ministry, I'm a Police chaplain for the CCSD Police Department and Boulder City Police Department. I am also the Founder and CEO of Community Connect, Inc. I love the direction that the Lord has given me in this organization and I looking forward to where He will guide me in the future.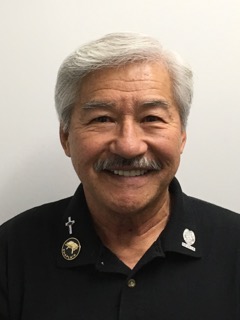 Tyrone Chew, an Ordained Chaplain through Messages of Faith Ministry. Ty retired as a Fire Captain in November, 2004, proudly serving for 29½ yrs. Ty is honored to serve on the Board of Community Connect in the role of Treasurer and hopes to provide transparent accountability.
Michael's Contact Information
Founder and CEO (702) 290 - 7086 Michael@communityconnectlv.org
"Faith is not about everything turning out OK, Faith is about being OK no matter how things turn out!"
Ty's CONTACT INFORMATION
Board Member, Treasurer (408) 891 - 1507 chaplainty@communityconnectlv.org
Philippians 4:13 (NIV) - "I can do all things through Christ who strengthens me."
Las Vegas is my mission field and I love being a part of something that is bigger than me and serving a really big God!
Crystal's CONTACT INFORMATION
Board Member, Social Media (702) 575 - 7717 crystal@communityconnectlv.org