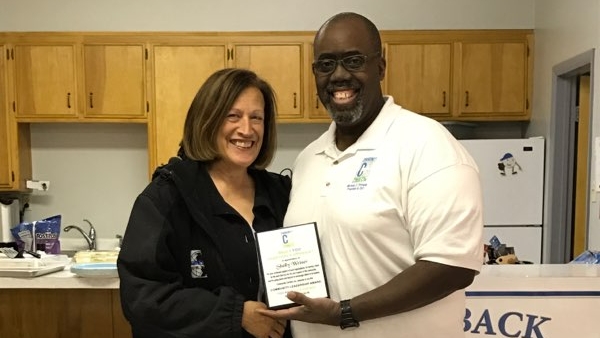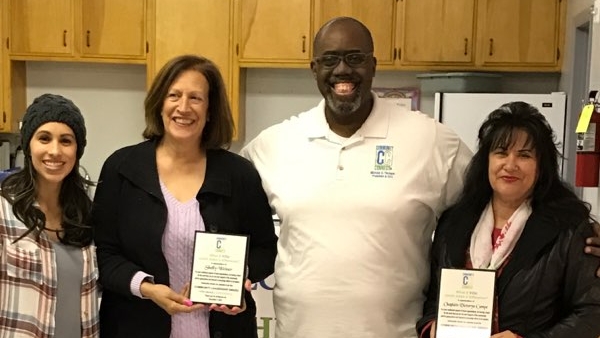 Community Leadership Awards
The Community Leadership Award is given to community volunteers and leaders who have proven themselves to be an asset to the community and who support the growth of other leaders in the community. They have volunteered their time and services to support others, and the community service they provide shows they care about people and are willing to go the extra mile for others. This award recognizes those who display leadership, communication, mentoring, motivational speaking, training, event promotion, and a voluntary spirit in their encouragement of others to make a difference in the future of our community.
Qualifications for the award include:
Demonstrates leadership in a community-based program or in their field of expertise

Gives from the heart and has donated extensive hours to community service

Leads program(s) that add value to or improve the community

Displays excellent customer service and communication skills

Has a positive attitude and has shown tremendous leadership development

Is committed to bettering the lives of others through community activities and volunteering

Mentors others to help advance future leaders

Serves as a model of excellence in their profession and is poised to accomplish more

10 or more people in the community can attest to their valuable community service
Submission Criteria:
Nominees must be a current resident of the state of Nevada

Nominations should include the specific award category (see below), details of the nominee's personal attributes, leadership, communication, and mentoring skills, as well as evidence of support for community development.
Award categories for Community Leadership Awards.
Community Police Officer

Community Firefighter

Community Adopt-A-Cop Nevada Prayer Partner

Community Chaplain

Community Volunteer

Community Mentor/Community Role Model

Community Business Owner

Community Church Leader (Pastor, Bishop, Minister, Deacon)
A person may only be nominated for one of eight award categories and they must not have been a previous recipient of the same award.
Community Leadership Award recipients are selected by the community workers, business owners, and advisory board members.

Nominations must be submitted by October 26, 2019

Voting period will be from October 27, 2019 to November 3, 2019

Community Leadership Awards are presented at the Community Connect, Inc., Toy Drive and Community Leadership Award event held at Second Baptist Church on November 30, 2019.
COMMUNITY LEADERSHIP NOMINATION
THE SAMUEL JOSEPH PASTORELLO
HUMANITARIAN AWARD
In September 2019, Senior Chaplain Michael Thrower established the Samuel Joseph Pastorello Humanitarian Award through the Adopt-A-Cop Nevada Prayer Protection Ministry, a dba of Community Connect, Inc., of Las Vegas, Nevada. This annual award recognizes citizens in the community who have consistently demonstrated humanitarianism toward their fellow man.
Chaplain Sam Pastorello was a kind, once-in-a-lifetime kind of person, a loving husband, a model father, a consummate teacher, an effective community leader, a friend to everyone, a chaplain for Messages of Faith Ministry, a member of Adopt-A-Cop Nevada and a man after God's own heart.
Few people achieve the reputation of being both a child of God and a great humanitarian, but Samuel Joseph Pastorello was such a man. In June 2019, Sam went to be with his Lord and Savior.
THE PURPOSE OF THE AWARD
This annual award will be presented to honor the memory of Chaplain Sam and to recognize outstanding humanitarianism in the Las Vegas community.
A humanitarian is defined as an individual who has the courage to take decisive action when it is needed; the wisdom to face aggressive challenges; the willingness to sacrifice in order to influence long-term impact for the betterment of the community and its citizens; and a spiritual foundation that draws and encourages others to seek a purpose-driven life.
THE CRITERIA FOR THE AWARD
Nominations for the award must be submitted in writing. Submissions may be accompanied by no more than two letters of support from persons who are personally familiar with the humanitarian deeds of the nominee.
The selection committee shall consider:
all nominees who reside in the State of Nevada, regardless of age, race, sex, or religion;

the visibility of the cause or the person and their influence on the community, inspiring others in their humanitarian activities;

the extent to which the quality of the humanitarian effort exceeds the duties called for by an employed position;

the human factor in humanitarianism, the quality of the nominee's personal involvement with those in need of assistance or support.

November 3, 2019, at 7 pm is the deadline for submission
HUMANITARIAN AWARD NOMINATION